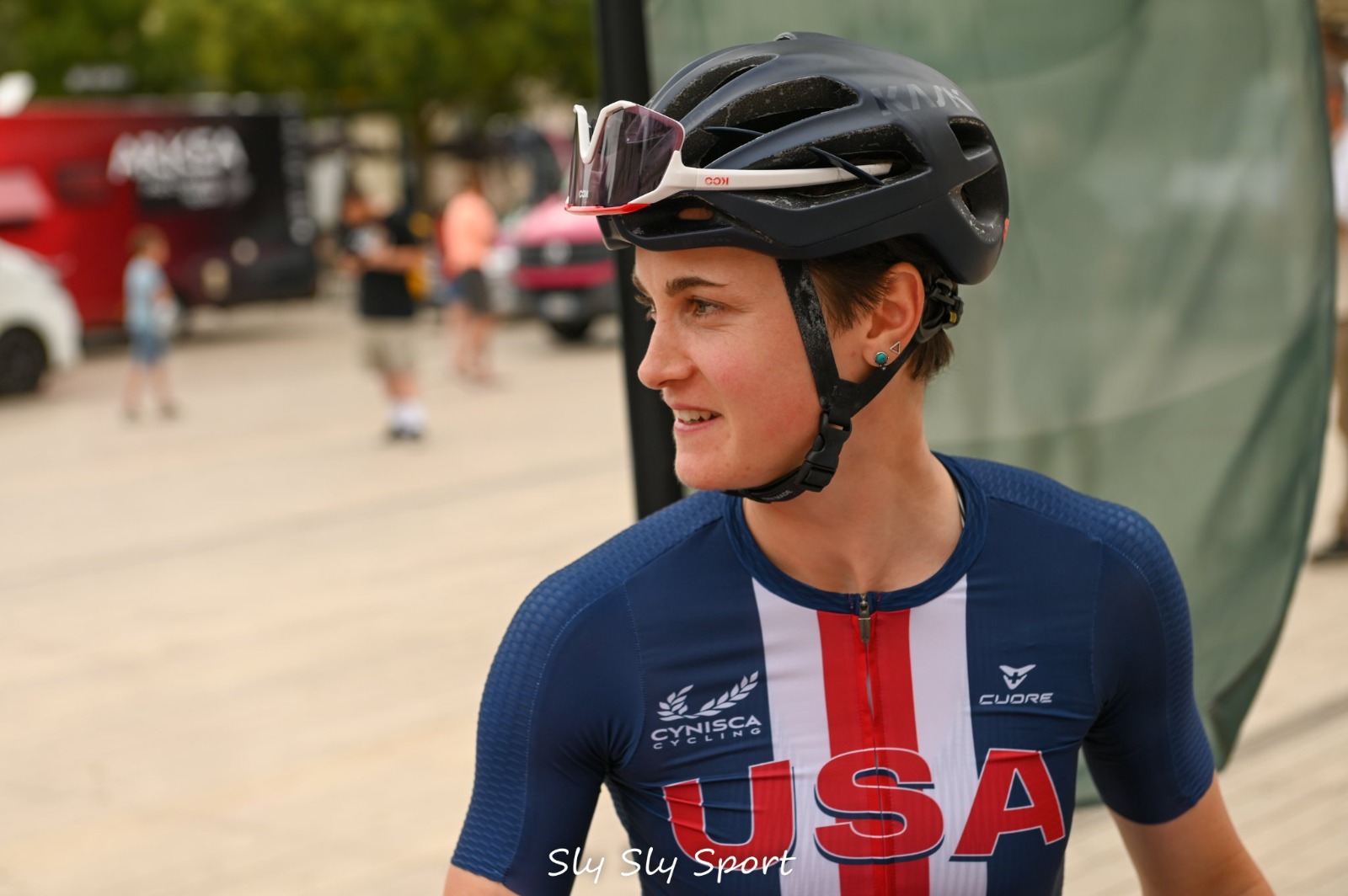 Heidi Franz signs with DNA Pro Cycling for the 2023 Season
by
April 28, 2023
Salt Lake City, USA (28 April 2023) Heidi Franz has signed with DNA Pro Cycling for the remainder of the 2023 season. She recently resigned from the Zaaf Cycling Team and has been authorized by UCI to transfer immediately, prior to the next official registration period in June. Franz will be based in Girona, Spain and is expected to focus on DNA's international calendar as well as the US national road race championship.
"I'm incredibly excited to join the DNA family, we've been friends for so long! Joining this roster that already packs so much power and potential makes me more motivated than ever," said Franz, "I'm excited to contribute to DNA's energy and success as they build from strength to strength, both in the US and overseas – it will be like adding fuel to a fire that's already burning bright!"
Franz has been racing at the professional level since 2018 starting with Rally Cycling and then moving to Instafund. She is an all-rounder with frequent visits to QOM and Sprint podiums in the US and Europe over the last four years at races like Picto Charentais, Vuelta Burgos, Vetmana Ciclista Valenciana. During 2022, she represented Team USA at the UCI Road World Championships and won the general classification at the Redlands Cycling Classic as well as the points competition at the Joe Martin Stage Race (UCI 2.2). This year she has scored a 10th and 11th place at UCI 1.1 races Costa de Almeria and Trofeo Oro, respectively.
"We are thrilled to welcome Heidi to our team. Her remarkable development as a bike racer over the past few years has gotten her noticed," stated Catherine Fegan-Kim, DNA's co-owner and sports director. "Her drive and exceptional abilities will mesh well with our squad and international calendar, as well as support our ambitions for additional racing in Europe."
DNA Pro Cycling, based in the United States, has been an elite women's cycling team for over 10 years and is a joint venture owned and operated by K4 Racing LLC and TREND Cycling Collective. The team is a UCI Women's Continental Team and has riders from the US, Canada, Colombia, Mexico, and Great Britain.  The team's website is www.DNACyclingTeam.com. Official social media properties are: facebook.com/k4racing; instagram.com/dnak4; twitter.com/DNA_K4.