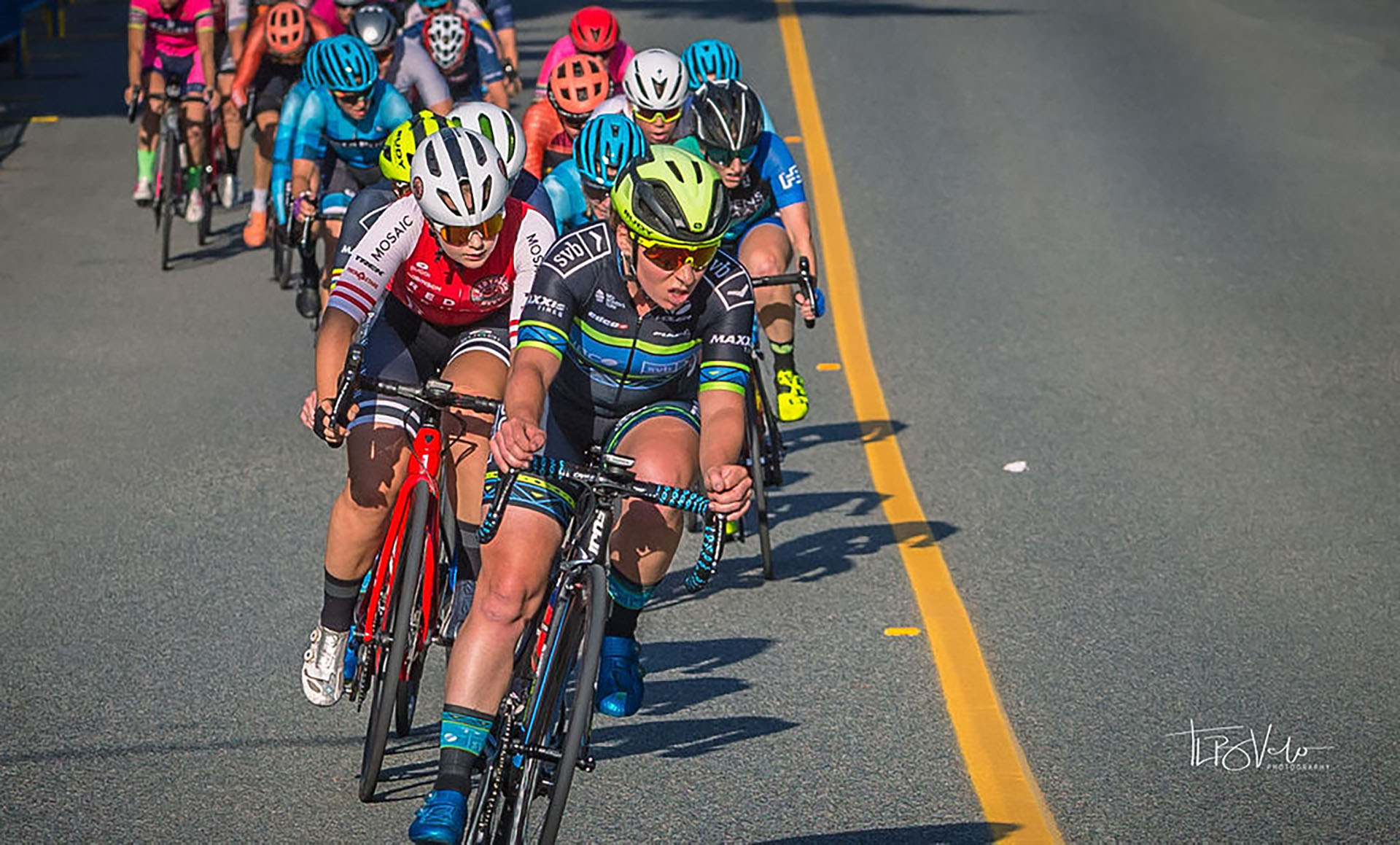 DNA Pro Cycling Signs Kiwi Sharlotte Lucas
by
February 10, 2021
Salt Lake City, UT (Feb. 9, 2021) – The DNA Pro Cycling team is thrilled to announce the signing of New Zealand's Sharlotte Lucas, filling the final spot on the UCI roster for the 2021 racing season. The 29-year-old is making her move after two years with TIBCO-SVB. The two-time winner of the Oceania Cycling Championships Road Race (2018 and 2019) is expected to be a strong asset in road races and criteriums for DNA Pro Cycling. She will join her compatriot, Nicole Shields, as the second Kiwi on the roster.
Lucas had strong seasons in 2018 and 2019 with a silver in the highly competitive New Zealand national road championships (2018) and bronze in the criterium nationals (2019). She played a key supporting role in her team's international and domestic UCI successes, as well as getting podiums herself at a number of US races, including finishing 2nd at Tulsa Tough's River Parks Crit (Cry Baby Hill) while supporting a teammate to the win and 2nd overall in the Tour of the America's Dairylands.
"We're very excited to add Sharlotte to our 2021 roster," said Catherine Fegan-Kim, the team's Sports Director. "Her talent and skills complete our squad, not only due to her strengths leading out sprinters and supporting GC leaders, but also through her own ability to win races."
2020 was a challenge for Lucas, like so many riders around the world she completed only a handful of races in Australia and New Zealand due to COVID restrictions.
DNA Pro Cycling expect to begin the road racing season in June at the Grand Prix Cycliste de Gatineau in Canada. Subject to potential restrictions due to the global pandemic, the team's season is expected to include a mix of North American UCI road events, the USA CRITS Series and the national PRT racing calendar, with a short racing block in Europe in the early fall.
The 2021 DNA Pro Cycling Team Roster:
Margot Clyne (Boulder, CO)
Maggie Coles-Lyster (British Columbia, CAN)
Erica Clevenger (Golden, CO)
Heather Fischer (Boulder, CO)
Sarah Kaufmann (Salt Lake City, UT)
Mia Kilburg (Salt Lake City, UT)
Sharlotte Lucas (Greymouth, NZL)
Kimberly Lucie (Tuscon, AZ)
Hanna Muegge (Belmont, CA)
Liza Rachetto (Los Altos, CA)
Nicole Shields (Cambridge, NZL)
Brenna Wrye-Simpson (Portland, OR)
The DNA Pro Cycling Team is a professional women's squad which competes in road racing, gravel, and mountain bike events. It is a joint venture owned and managed by FCS and K4 Racing. The team's website is www.DNACyclingTeam.com.
#ItsOurDNA – official social media properties of the DNA Pro Cycling Team:
facebook.com/k4racing, instagram.com/dnak4, and twitter.com/DNA_K4
DNACYCLING has been the title sponsor of the team for 9 years. The US-based company designs and manufactures custom kits for individuals and teams. Each piece is produced with the highest quality materials and handcrafted in Italy. Whether riding on dirt or asphalt, DNACYCLING is dedicated to all those losing themselves in the ride. Functionality, simplicity, and flair – www.dnacycling.com