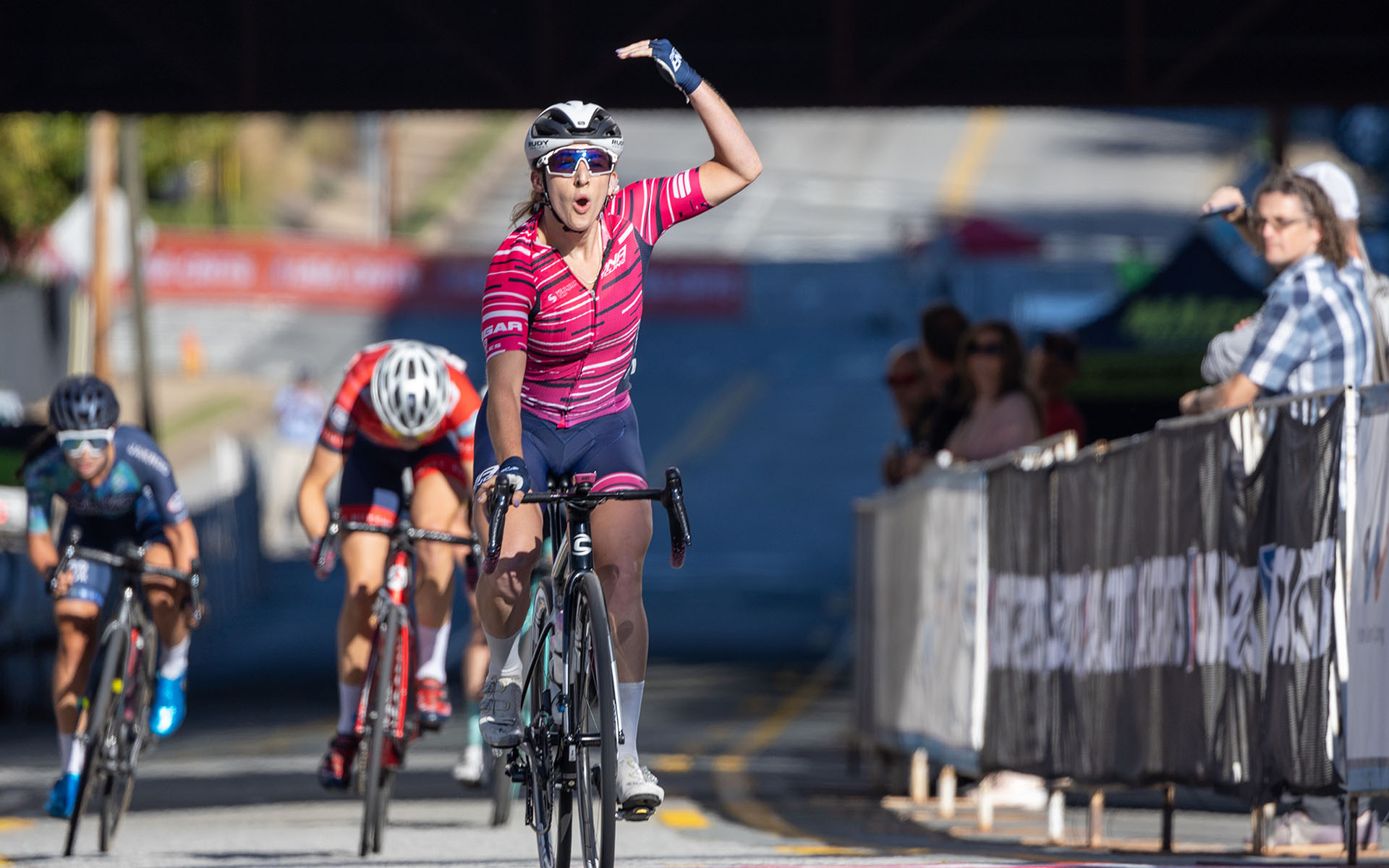 DNA Pro Cycling featured in Cycling News, October 6, 2021
DNA Pro Cycling has announced it will field an 11-rider international squad for their 10th season of racing in 2022. The Utah-based women's Continental team has six riders returning, including two of its criterium leaders who helped the squad take top team honours at the USA CRITS Series this year, Erica Clevenger and Maggie Coles-Lyster.
Clevenger won the USA CRITS Series Final in Winston-Salem, North Carolina from a solo breakaway. The 27-year-old American was eighth overall in the team's only stage race this season, the four-day Joe Martin Stage Race in August.
"Obviously, last year was a real challenge, and even this year in the US it was a slow start compared to Europe. It's been a crit-heavy season, so we had to shift our views," said Clevenger. "I'm excited to show what I have in 2022 with DNA Pro Cycling and use my legs for more road racing when it comes back in the US next year."